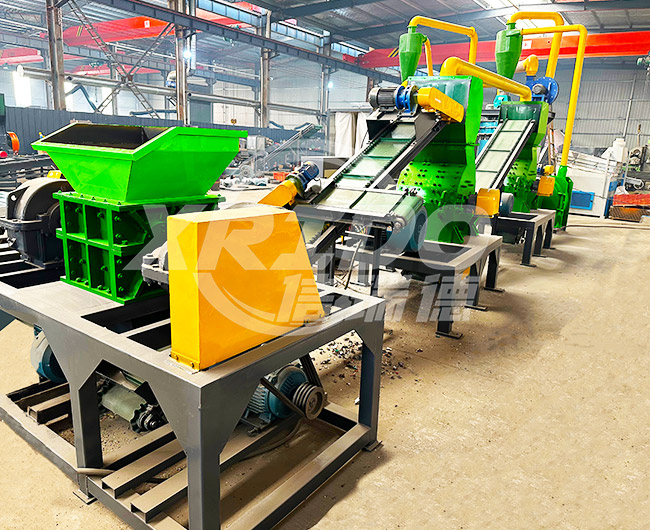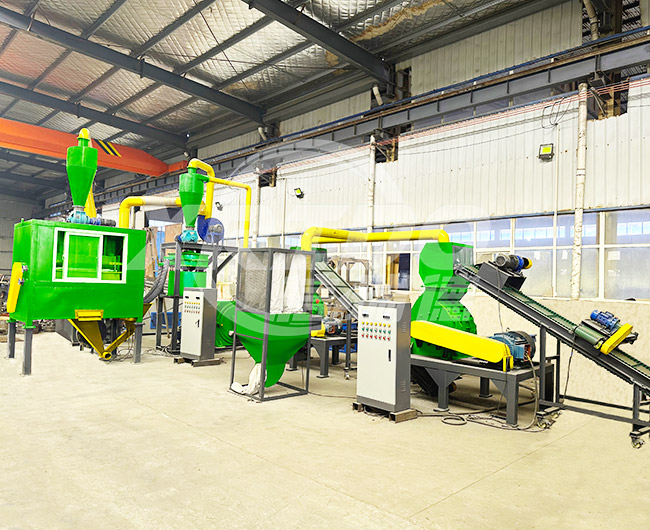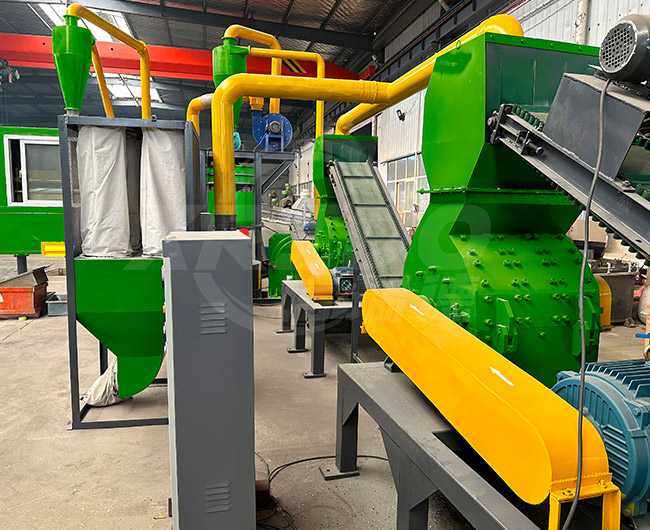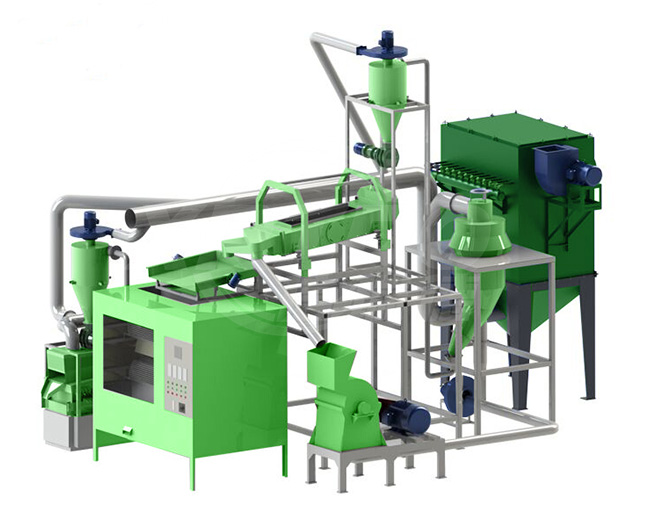 PCB(WEEE) Waste Recycling Machine
Model : XRD300/ XRD500/ XRD800
Power(kw) : 65 / 90 / 120. Capacity : 200-800 kg/h
Applicable Material : WEEE, Computer board, Phone board, TV board, CCL(copper-clad plate), PCB leftover material,etc.

Product Description
E waste circuit board recycling plant is suitable for circuit board, copper cladding plate, PCB , mobile phone board, etc., to recovery the nonferrous metal copper, gold, silver, palladium, platinum and rhodium in the waste circuit board. The whole PCB Waste Recycling Machine separates the copper and resin in the circuit board through physical crushing.
Electronic components will be moved by electronic components dismantle machine ,and then bared PCB board will be fed into the hammer mill to crush the material into powder, then goes to analyzer to sort most resin powder from copper mixed with less resin powder. Resin powder outcomes from cyclone , dust and fineness resin powder will be blew to impulse dust catching system .
Less resin powder and copper powder goes to vibration table . for suitable separating material goes to electrostatic separator machine . big size material not suitable to separate goes to hammer mill by soft pipe . copper recycling rate surpass 99.8%.
APPLICABLE
√WEEE
√Computer board
√Phone board
√TV board, CCL(copper-clad plate)
√PCB leftover material,etc.
Technical Parameters
| | | | |
| --- | --- | --- | --- |
| Model | Power (kw) | Capacity (kg/h) | Size (mm) |
| XRD300 | 65 | 200-300 | 12500*6500*5500 |
| XRD500 | 90 | 400-500 | 22000*6500*5500 |
| XRD800 | 120 | 600-800 | 28000*6500*5500 |