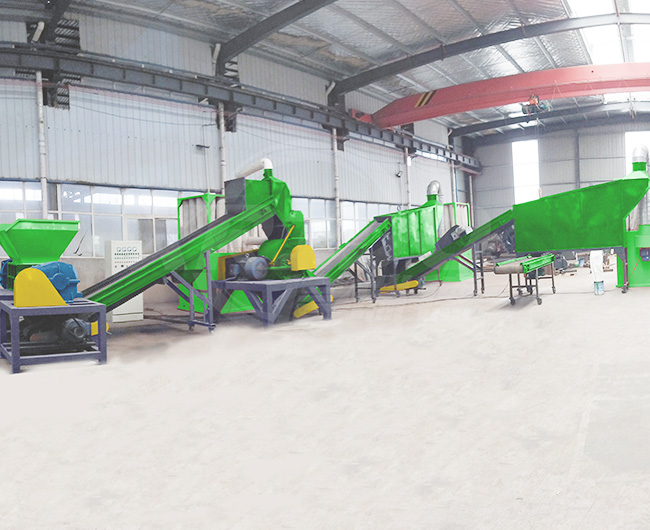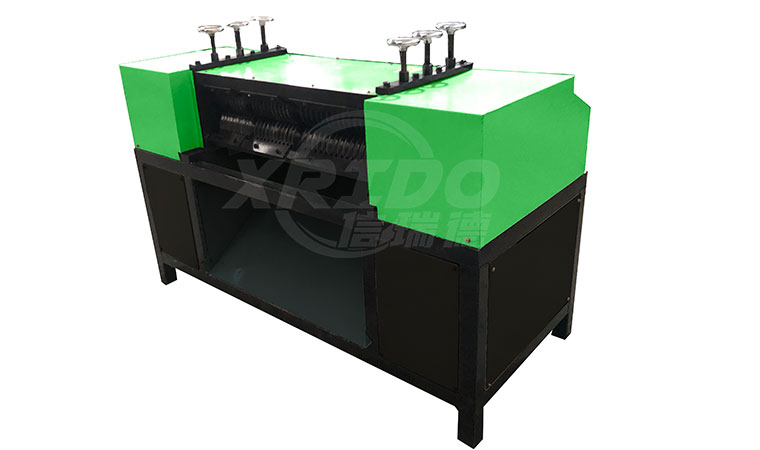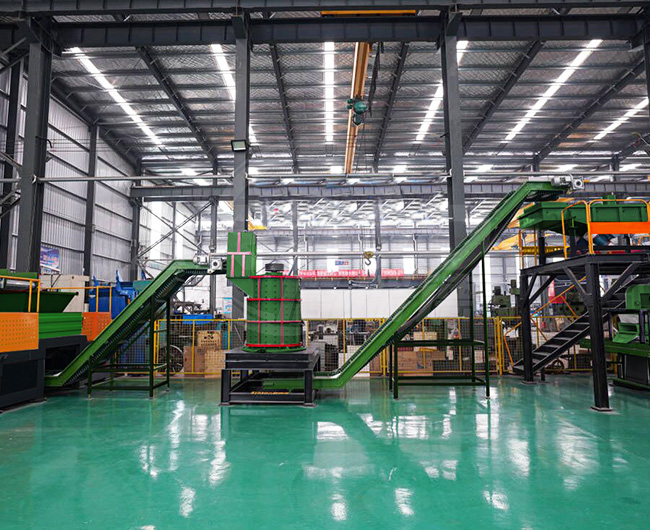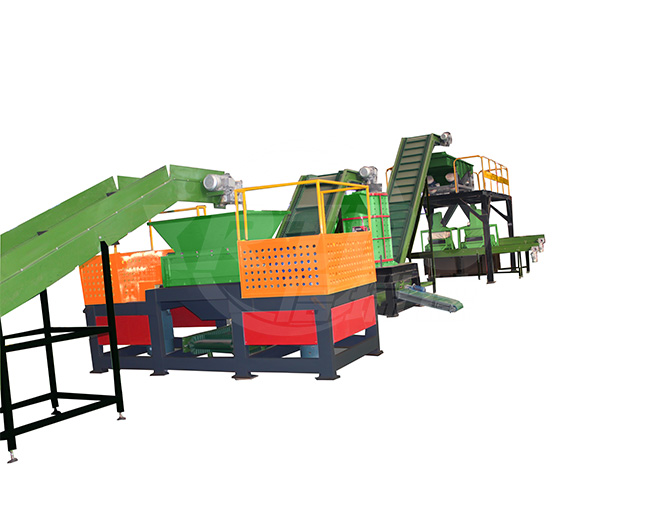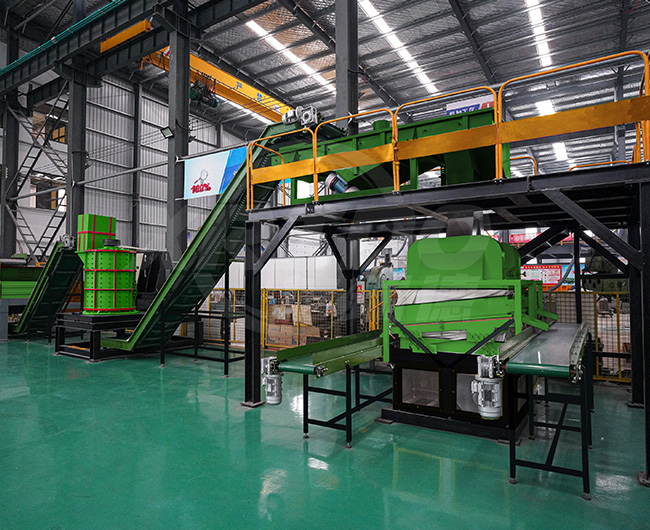 Radiator Copper Aluminum Recycling Plant
Input Size : Customize
Output Capacity : 1300-3000kg/h
Applicable Material : Car water tank, Air conditioner, copper and aluminum plate
Product Description
Car radiator (also as car water tank) the core is consist of cooling pipe and radiator . its made of copper and aluminum . cooling pipe is made of copper,heat sink is made of aluminum , if without dismantling the value is lower ,however , the aluminum or copper is widely used into different industrial products .its have a bright and higher benefit.
Processing main flow sheet :
Put the material into the double-shaft shredder for coarse crushing, and then transfer to the hammer crusher for fine crushing. The length of the crushed material is about 3cm. The iron is separated by a powerful magnetic separator, and the copper and aluminum mixture is separated by the air separator. The purity can be maximum up to 99%.
The old air-conditioning radiator copper-aluminum separator, also known as the new copper-aluminum water tank crushing and separation production line, recycles the copper-aluminum radiators disassembled from air conditioners, generators, etc., and sorts out copper, iron, and aluminum. The radiator copper and aluminum water tank crushing and separation equipment is a combined application of a series of equipment such as shredders, vertical composite crushers, magnetic separators, air separators, specific gravity separators, etc. aluminum. Put the radiator into the shredder, the shredded materials are sorted out by the magnetic separator, and then the remaining materials enter the crushing system, and the crushed materials pass through the sorting system to separate copper and aluminum. The equipment is equipped with covered dust removal equipment, and the whole recycling process is clean and pollution-free. Copper sorting rate>98%, iron sorting rate>99%, aluminum sorting rate>98%.
APPLICABLE:
√Car water tank
√Air conditioner
√copper and aluminum plate
FEATURES
1. Our processing process has lower metal loss compared to the processing technology of European and American countries, minimizes the number of times the material being crushed, and ensures that the material is separated in the maximum state, thereby reducing the production of metal powder and improving the recovery rate. The length of pure copper is about 3cm.
2. The radiator containing the iron frame can be directly put into the machine for processing. The first breaking machine adopts a two-axis opposite shredding design, which has low noise, large torque, and can shred larger size radiators.
3. The screen and blades of the crusher are made of wear-resistant steel, and the service life and cost are the best choice.
4. A new type of sorting machine, perfect replacement for the original specific gravity sorting machine, maintenance-free and no consumables, the sorting rate can maximum reach 99%.
5. The equipment operation process adopts a closed type, negative pressure dust collection, and is equipped with two-stage dust removal, which effectively reduces the generation of dust.
Technical Parameters
| | | |
| --- | --- | --- |
| Model | Power | Capacity |
| XRD1500 | 122 kw | 1300-2000kg/h |
| XRD2000 | 223 kw | 25000-3000kg/h |