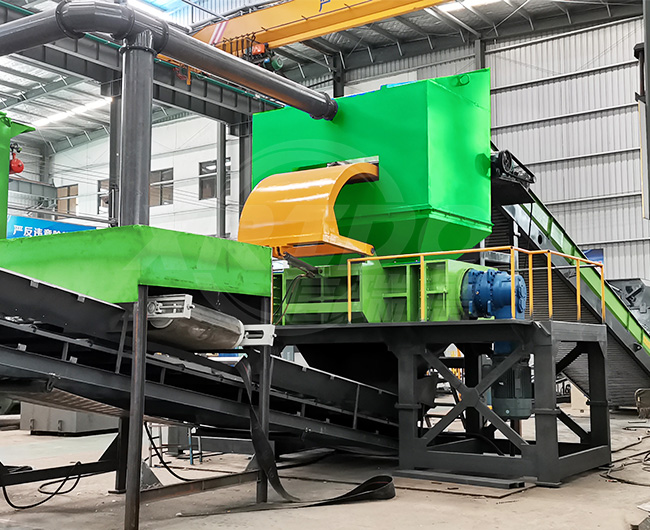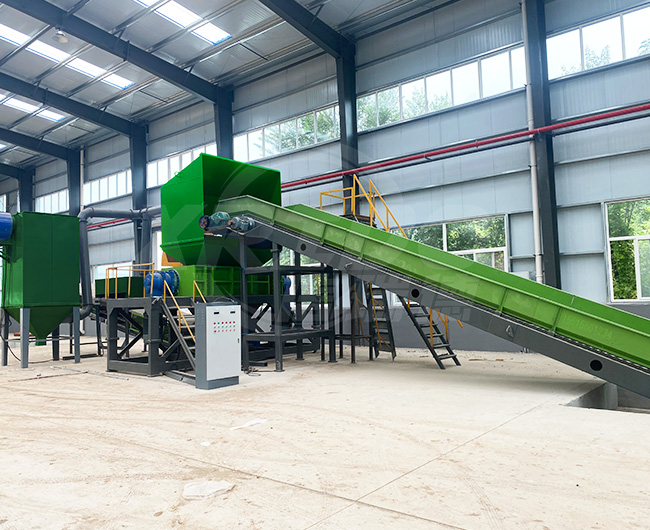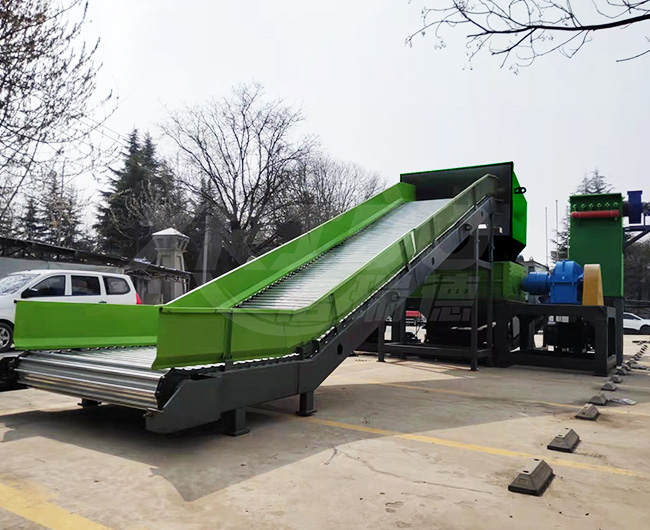 Refrigerator Waste Recycling Plant
Capacity : as customer requirement how many sets annually .
Applicable Material : Refrigerator, Air conditioner, Washer
Product Description
Before the refrigerators are broken up, the loose inner parts are taken out, this includes glass, drawer and racks etc. This operations followed by the disposal of the oil-CFC that is done with the refrigerant suction system.
After removing the compressor the refrigerator is automatically moved to the fridge recycling system. The refrigerators are automatically moved by hydraulic lifting and/or belt conveyor to the cutting unit of the twin-shaft primary-shredder, and broken into small and long shape pieces.then goes to the vertical hammer mill to separate aluminum ,Iron , copper individual by appearance. The iron will be sorted by suspend magnetic, Foam will be collected by the cyclone , foam will be used by the foam bale to small size . then ferrous metal part and plastic will be fed into eddy current separator to separate ferrous metal from plastic, the metal purity after separating surpass 98%.
There is no metal contains in plastic.
APPLICABLE
√Refrigerator
√Air conditioner
√Washer
Technical Parameters