How to process the radiator to get purity copper and aluminum ?
August 06 2021
There are the copper and aluminum including in the radiator waste . recovery them respectively and efficient is New development trend .
As the different kinds of the raw material with single layer , two layer or four layers also capacity how many tons could be collected monthly , the processing we promoted is different .
As small capacity , the saw machine has been assembled to the line to cut the raw material suitable work for the copper aluminum separator, after separating the finals is the chips , not for the particle . this is for the stripping .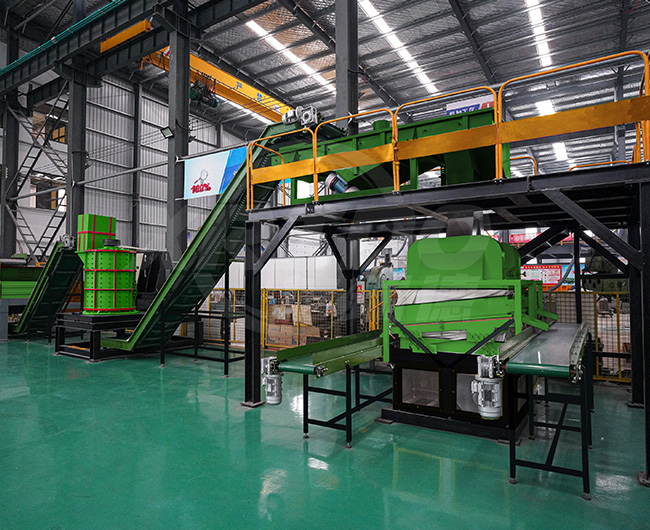 The manual method is lower capacity about 3 tons per day for working 8 hours.
For high capacity , the line is full automatic . the copper and aluminum will be sorted by the airflow separated or by the gravity separator machine. This is different type of separating method . the recovery rate and purity is just less different . the air flow separating system is latest method . the whole system is full automatic controlled by the PLC system. Meanwhile , its assembled with dust catching system .
New method to sort the glass , Freon , appliance shell , rotor , compressor , screen from appliance
Actually as the waste appliance before dismantling , they will be sorted by the people , with the screen and without screen respectively .